Mediterranean Offshore Conference (MOC) and Exhibition 2021 will take place on 12-14 October 2021 in Alexandria, Egypt. The conference is held under the high patronage of Egyptian Ministry of Petroleum and Mineral Resources.
The GASVESSEL partner CHC is expected to take part in the event and present the project technologies. During the 3-days event, professionals from the petroleum, gas and oil industries and decision-makers will attend MOC 2021. They will share ideas and present their latest research and innovations with regards the exploitation and production activities in the Mediterranean Sea.
The MOC will have 2,100 delegates, 122 speakers and present 330 abstracts. Find out more about the event agenda below.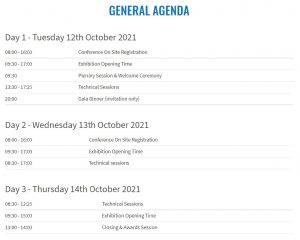 For registration and more information, check out the event website.