Two weeks ago, on the 3rd and 4th of May, project partner Cyprus Hydrocarbon Company (CHC) hosted the 2nd GASVESSEL Consortium General Assembly in the beautiful and sunny island of Cyprus. The relaxing atmosphere of the Grecian Park Hotel, was the ideal location for a fruitful and constructive meeting to discuss the project's progress, next steps and to align on the questions, needs and suggestions of each partner.
On the first day, each partner presented the work they have done and the progress they have made in the first year of the GASVESSEL project. CHC started the series of presentations by summarizing their results of work package 2, the characterisation of the geo-logistic scenarios. For the analysis of these scenarios, partner ESTECO developed a software tool. Another noteworthy result has been achieved by partner BM Plus, who have finalized the first liner of the pressure cylinder in cooperation with partners Navalprogetti and CNG-V. You can read more about the decision support tool and the liner in this newsletter. Day 1 was concluded with a tasty dinner of Cypriote seafood in a lovely harbour restaurant.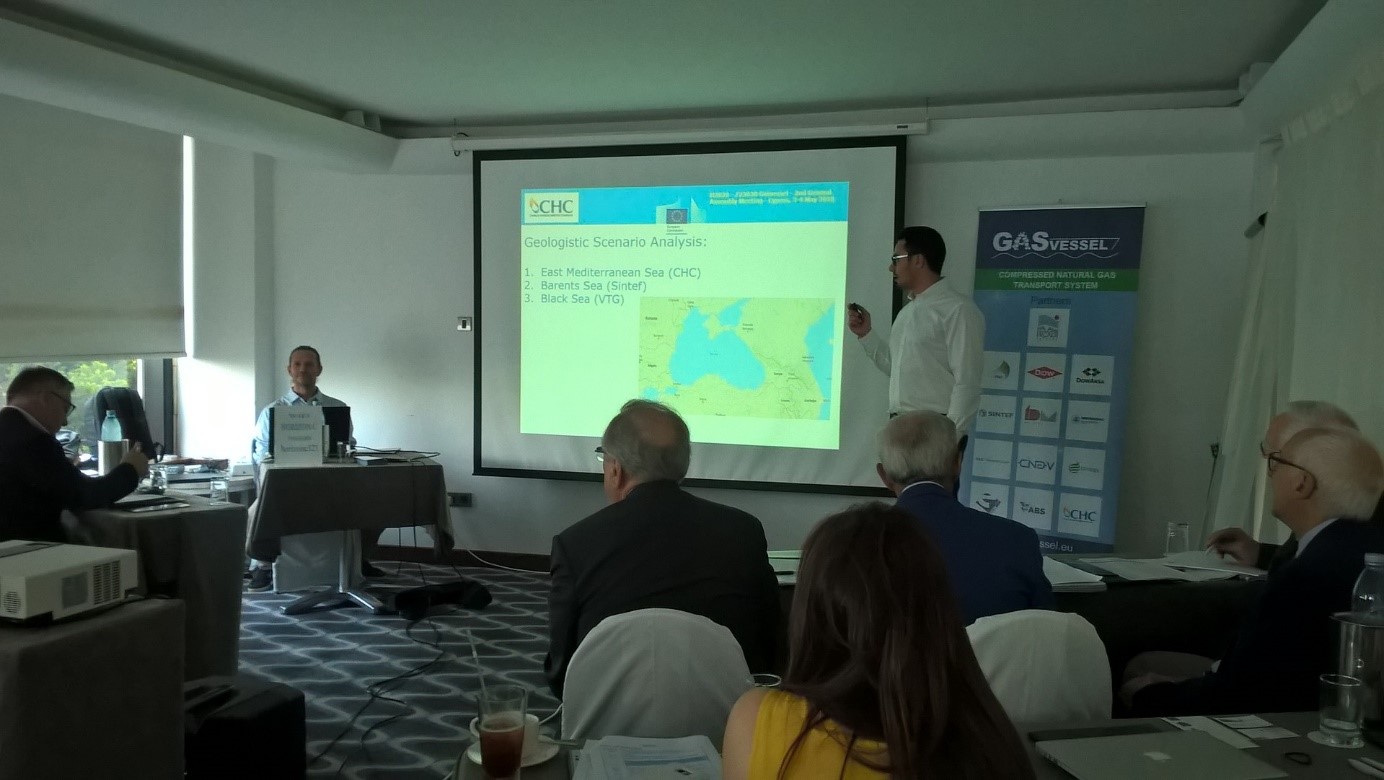 The second day saw constructive discussions between partners. Should there be a offshore gas-storage facility included in some of the scenarios? How can we be compliant with the new General Data Protection Regulation (GDPR) of the EU and handle the data of stakeholders with care? The meeting was finalized with a demonstration of the software tool for scenario analysis by ESTECO.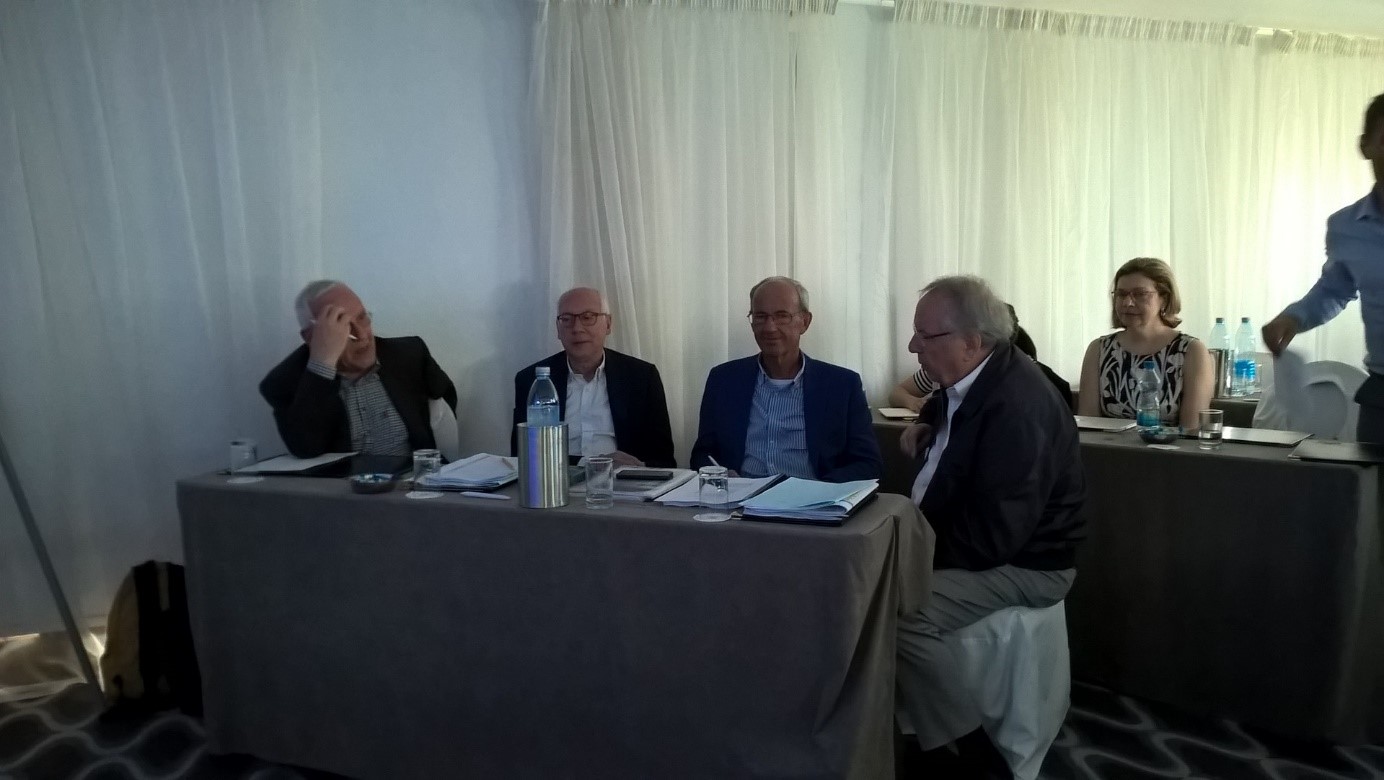 The consortium meeting not only brought all partners up to speed with the project's progress, it also strengthened the good relationship between the partners. With a strong spirit of cooperation the partners are starting into year 2 of the GASVESEL project and looking forward to the next consortium general assembly in Germany in November 2018.