GASVESSEL partner Navalprogetti is developing a novel ship design, integrating the innovative pressure cylinders for a cost-effective waterborne gas transport. The next step in the design process of the CNG ship is to perform a Hazard Identification (HAZID) workshop for the ship itself and for the relevant gas containment and handling systems.
The HAZID workshop will take place on the premises of GASVESSEL Partner ESTECO in the Area Science Park of Trieste. Representatives of the following Partners are invited to attend:
CHC-Cyprus Hydrocarbon Company
ABS Advanced Solutions
ABS Hellenic
CENERGY
BMPlus
ESTECO
NAVALPROGETTI
CNGV
HLL-Hanseatic Lloyd
In addition, Navalprogetti is arranging the attendance of a specialist with a very long experience in construction, management and operation of LNG ships.
In the course of the workshop, attendees shall identify the following:
Hazard
Relevant Operative Scenario
System/s affected
Event description
Causes
Proposed Mitigation Measures
Evaluation of the likelihood
Evaluation of the seriousness of consequences
The last two evaluations will be used to calculate and build up a classification of risks using a 4×4 risk matrix. As far as applicable to the GASVESSEL Project, the following hazard categories will be investigated: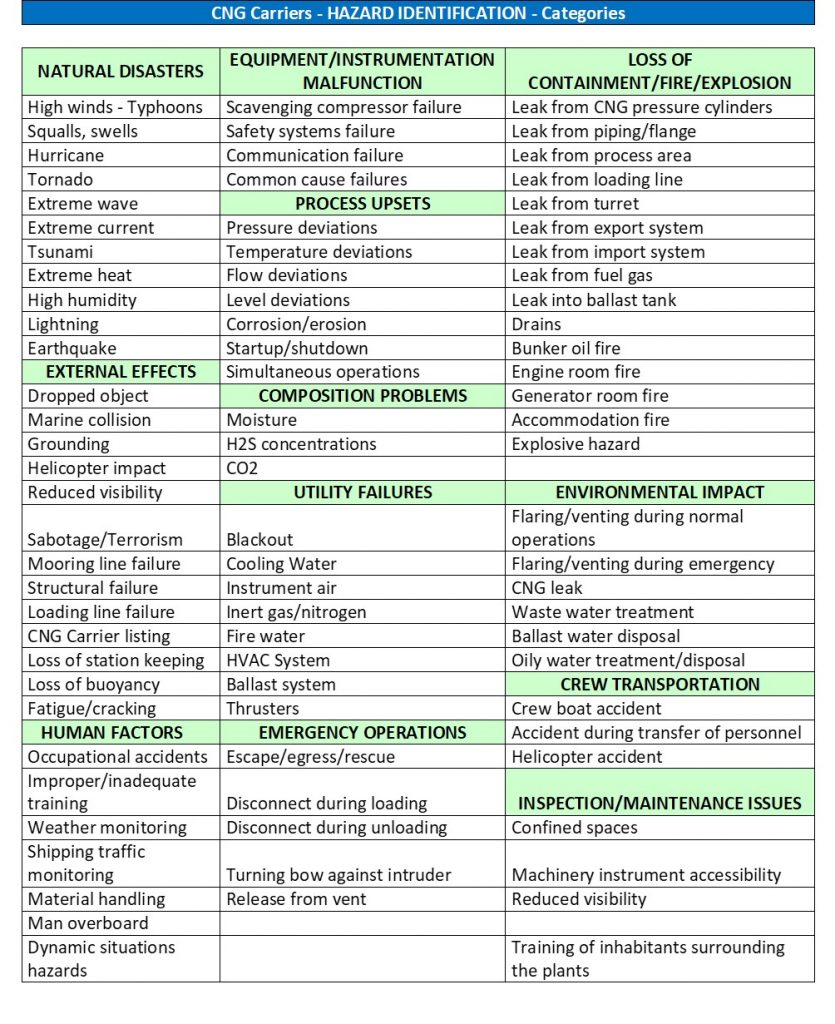 During the workshop the brainstorming will be guided by ABS representatives based on the previous HAZID investigations performed to obtain the Approval in Principle (AIP) and the ABS Guidance Notes on RISK ASSESSMENT – APPLICATIONS FOR THE MARINE AND OFFSHORE OIL AND GAS INDUSTRIES – Latest edition.